Photo-Lettering
for House Industries, 2012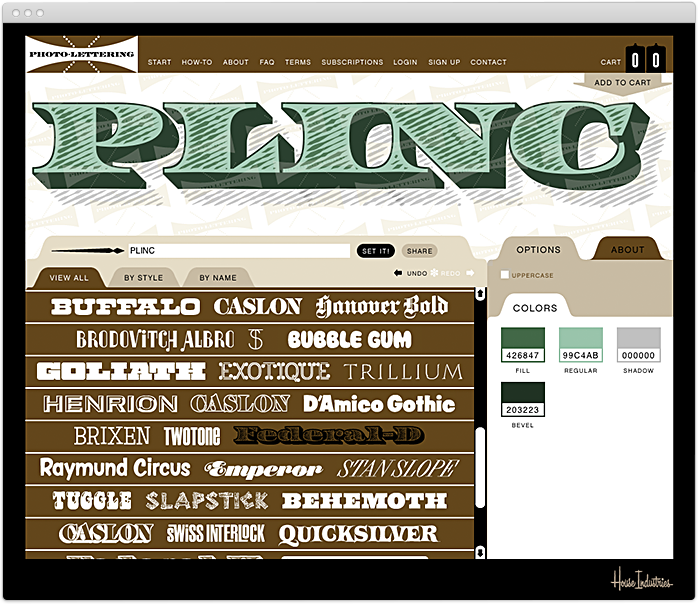 Photo-Lettering is the culmination of an ambitious effort by House Industries to bring the typographic archive and attention-to-detail of the legendary Photo-Lettering Inc. into the digital world.
Working with House Industries, we used a combination of visual design, front-end interaction, back-end Django application programming, and a robust server architecture to build an intuitive process to set, purchase and download user generated headlines as scalable vector art.
Integrating LettError's LetterSetter service, we created a unique lettering interface, making it easy to set and customize layered alphabets such as Eventide and multi-interpolatable wonders like D'Amico Gothic.
As part of the user account system, we also introduced a subscription service for monthly recurring payments. Several plans give account owners the option to invite multiple users to share the benefits of a subscription.
In 2012, Photo-Lettering was nominated for the London Design Museum's Design of the Year and featured in the award exhibition.
Go to Photo-Lettering